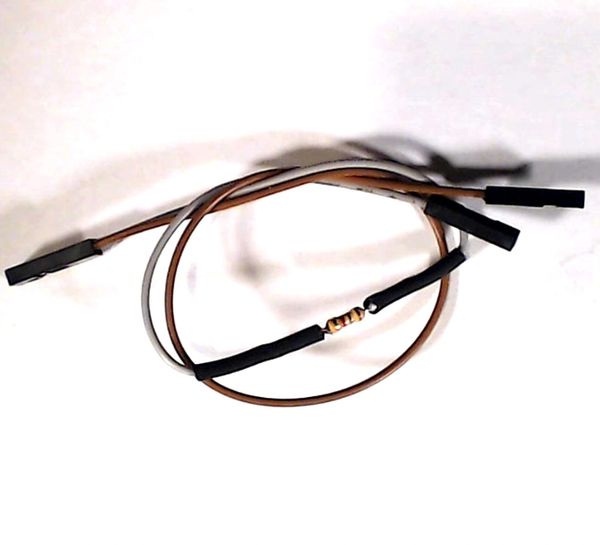 Resistor Wire Pair
These wire pairs are designed to allow you to easily connect and place a LED anywhere on your creation. The light wire is cut and a Resistor is soldered in line. Simply plug a tinned LED into the paired header end and then connect the single ends to ground and power or signal. To see non-resistor wire pairs, click here:
Available in 20cm or 30cm lengths and three resistances.
Wire colors may vary.
Instruction Video:
Visit Video 1 on YouTube directly.